Sue Zange – Specialist in Subtle Energies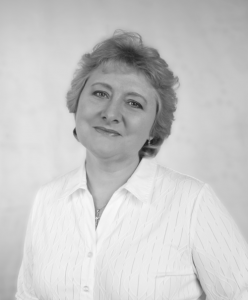 Sue is gifted with a unique combination of skills and abilities which enable her to sense, interpret and transform subtle invisible energies. Sue is a highly skilled and experienced healer and clairsentient. She has the rare ability of 'energy vision' which allows her to see the movement and presence of invisible subtle energies.
With these capabilities, Sue has pioneered and developed advanced higher level techniques for healing through the body's energy field. Establishing the Inspirit Clinic in 1999, she worked full time in her healing role. Working one-to-one with clients for over 14 years, Sue has gained an immeasurable wealth of experience. Sue has become a leading specialist in subtle energy knowledge, including the structure and flow of the human electro-magnetic field.
Sue began teaching and speaking on the subject of subtle energies in 2000, in order to educate and inform others in this unusual arena of work. Teaching for over 14 years, she has offered a wide range of training courses on the specialism of energy field healing, subtle energy awareness, spiritual growth and higher consciousness development.
Sue has created two key learning programmes for the public – The Subtle Energy Awareness Programme, and the 'Enhance your Light – Enhance your Life' Meditation and Visualisation Programme. She launched the Inspirit Teacher Training Development Programme in 2014 to provide personal training to those who want to teach her Programmes to the public.
Sue ceased her healing clinic service to clients at the end of 2013. With the natural evolvement of her skills, she now works with clients who can influence and improve the lives of others. Working with businesses, entrepreneurs, leaders and influencers, Sue assists with the transformation and enhancement of energy flows for growth, co-operative dynamics and greater potentials. With the ability to 'read' energy lines for both creation and intention, she works with the subtle energy infrastructure of business and projects to enhance the development of strategies, productivity, solutions, expansion and improvement. Her energy skills enable her to quickly assess, analyse and investigate any problem or obstacle. Sue has found the skillset to be limitless in its application and usefulness, and working this way offers her the opportunity to serve and benefit many more people.
If you would like to invite Sue to speak at your event, group or bookstore – please get in touch.
To find out more about Sue's work with businesses and professionals, please visit her website at: www.SueZange.com